When you walk into Becker Furniture, you'll experience exquisite comfort and style.
Our Commitment
Why becker furniture?
For over 75-years, we have built generations worth of customer relationships.

We take pride in making ourselves available to you before, during and after your visit to our store. Customer satisfaction will always be our number one priority! Our friendly and experienced design team is available to help customize furniture based on individual preferences like fabric, color, and budget.
01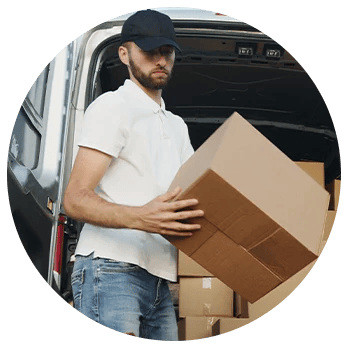 Free delivery in Mid-Michigan*
(50-mile radius)
02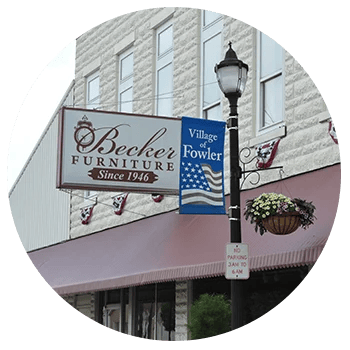 Free one-year service after the sale*
(excludes clearance center)
03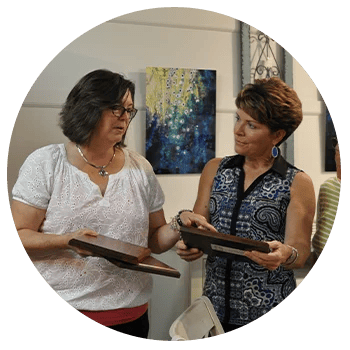 Team of Experts
Our in-store designers are here to guide you!
Experience a low-pressure shopping experience!
Our commitment to value and service to our customers has run deep for generations.
The drive out to Becker Furniture in Fowler will be a great experience, we promise!
Testimonials
Learn what makes Becker Furniture special...
FROM THE PERSPECTIVE OF SHOPPERS
JUST LIKE YOU!
"The folks at Becker Furniture helped me find the perfect pieces to complete a new home a few years ago. This will be my go to place for any home furnishings from here forward! If they don't have it in their show room, they can most likely find what you are looking for in their catalogs or a simple phone call to the manufacturer. You won't find friendlier service or better prices at any other furniture location-they are the best - hands down!" — Julie J.

"I tell ALL of my friends and family to shop at Becker Furniture and only Becker Furniture. They will take care of you when big box stores will not. Years ago, I purchased a sofa and I had a small issue with it. Mark Becker drove to my house and fixed it right in my living room. Just recently, I bought a sectional with a very large, beautiful, ottoman. My son's dog decided a button looked good enough to eat. Sure enough, Mark Becker sewed a new button on for me. You cannot get service like this anywhere else. Becker Furniture has a great selection and you can special order anything you desire. I will never shop anywhere else!" — Lisa M.

"It's great doing business with Becker Furniture! They are a wonderful family-owned business with beautiful furniture and other home furnishings. The owners and employees are always so helpful and friendly. The service they provide their customers is exceptional!" — Ann K.