History of the company
Enter Becker Furniture and you are truly stepping back in time.
Enter Becker Furniture and you are truly stepping back in time. The friendly greetings and relaxed atmosphere create a shopping experience that is both enjoyable and reminiscent of days gone by — of a time when your name on the front door held a true sense of pride. Of a time when your friends knew they were getting quality and value – and trust is why they bought your product.
It was 1946, and World War II veteran Luke Becker had returned home and married his hometown sweetheart, Joan. Following in the footsteps of two generations of Becker entrepreneurs, Luke Becker opened the furniture store on Main Street. Within the 2,000-square-foot building you could buy anything to furnish your home. Most of the merchandise came by rail and was very limited in both fashion and color. With the postwar economy struggling to ramp up production, demand far exceeded product availability.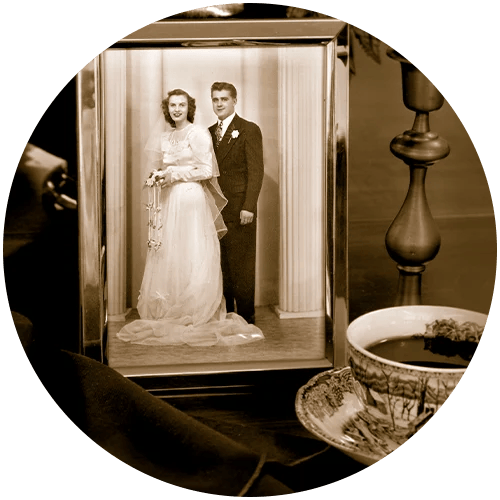 Many decades later, the store is significantly larger but its approach to doing business is still the same. Now into its second generation, the furniture store has grown into a 29,000-square-foot facility with a staff that has more than 100 years combined sales and decorating experience.
Mark and Laurie Becker, along with their sales staff, are eager to help you choose that perfect piece of furniture – or help you decorate your entire home. We will be happy to help you create a home that is comfortable, stylish and practical – and able to stand the test of time.
With the world changing as fast as it does, please realize that quality, value and respect for the customer remain the standards at Becker Furniture. You can count on Becker Furniture to hold on to the "old-fashioned" way of doing business – and to make your furniture-buying experience a memorable one. We were here for you then, we are here for you today and we will be here for you tomorrow.